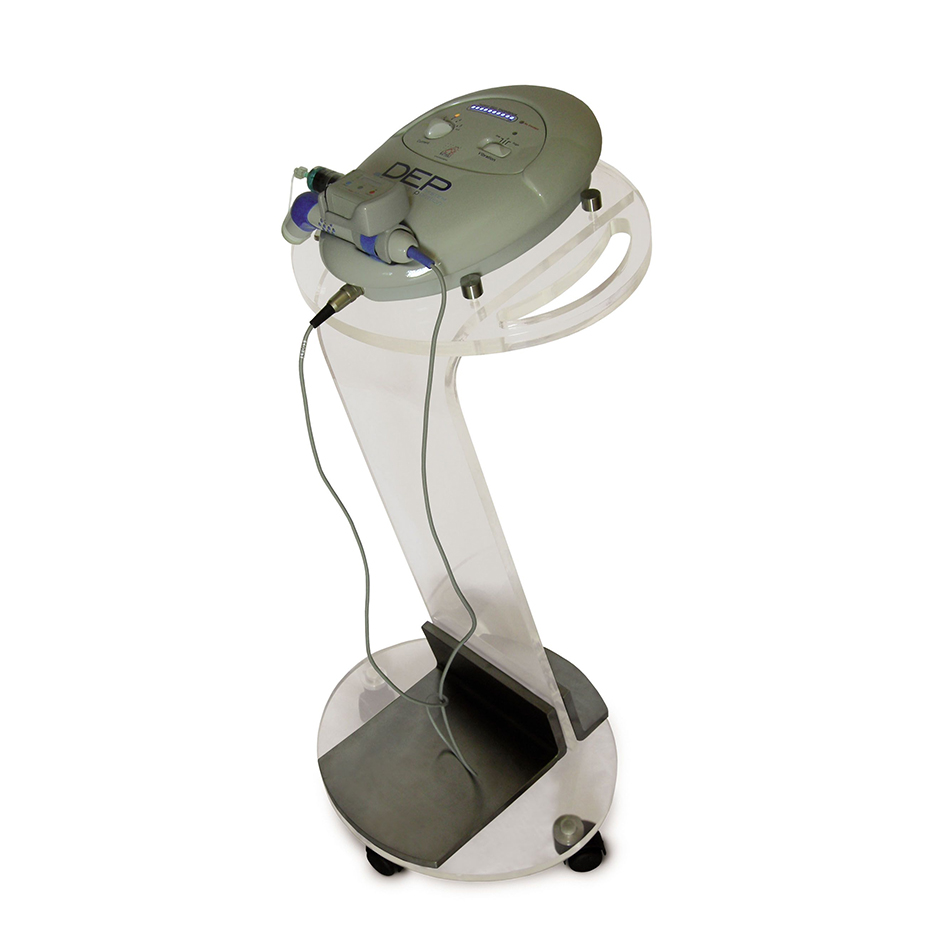 The Transderm® Ionto system and the DEP system are FDA cleared powered drug delivery systems that are indicated for the local administration of ionic drug solutions into the body for medical purposes and can be used as an alternative to injections.
In aesthetics, the Transderm has been widely used for facial rejuvenation, wrinkle reduction, fat reduction, and cellulite reduction. Your options for transdermal delivery are virtually limitless – use the professional-grade or prescription product of your choice!
Applications
Facial Rejuvenation
Fine Lines and Wrinkles
Hyperpigmentation
Lifting and Tightening
Skin Texture Enhancement
Acne
Cellulite
Facial Rejuvenation
Needle Free Mesotherapy
Benefits
Needle free transdermal delivery
Prescription or professional-grade
Comfortable treatments
Optional microdermabrasion system
Models
Transderm Ionto System – Includes the Ultrapeel Microdermabrasion System
Transderm DEP System – Does not include the Ultrapeel Microdermabrasion System
The Company
The Microdermabrasion system was designed by Mattioli Engineering of Florence, Italy. Based on innovative design and invaluable experience gained over 20 years, the system can offer therapy to achieve smooth, glowing skin for everyone. More recently, Mattioli Engineering has introduced the Transderm Ionto System to the US market. This FDA cleared system is used worldwide as an alternative to injections.